The late great city of Seattle


World Net Daily, September 16, 2022



... To be fair, no city emerged unscathed from the pandemic lockdowns, but Seattle's problems were exacerbated by a progressive hostility toward law and order. Police might arrest criminals, but what good did it do? They were back on the streets within hours (or even minutes). The infamous Capitol Hill Autonomous Zone gave a middle finger to any law enforcement restraint and was soon a hotbed of rape and violent crime (despite the laughable "Summer of Love" moniker). TRENDING: Should we tell kids 'world is better with you in it'? Demoralized, the police left the city or the profession in droves. Nearly 500 officers have left the force since 2020, including 122 in 2022 (six of whom left in August alone). As of the week of Aug. 28, there were only 877 deployable officers in the entire city, when there needs to be around 1,400 to 1,500. Of these remaining officers, how long before they burn out and leave? It's a downward spiral from which recovery may be impossible.

Mississippi Governor Plans to Bring 'Culture of Life' to State Following Supreme Court Ruling
Epoch Times, July 4, 2022

Mississippi Gov. Tate Reeves is promising a home for every single baby in his state, where he aims to create a "culture of life" following the Supreme Court's decision to overturn Roe v. Wade. "The fact of the matter is this entire court battle was never about winning a court case. It was always about creating a culture of life," Reeves, a Republican, said on Fox News Sunday on July 3. "That's exactly what we're doing here in Mississippi, and that's what we as pro-life Mississippians and pro-life Americans have to continue to do," he continued. "We have to prove that being pro-life is not simply about being anti-abortion. And in our state, we're enacting policies to do exactly that." One of the things that Mississippi will do is to invest in pregnancy resource centers, according to Reeves. "We're going to convince those moms that yes, those lives are precious, and there are people in this world and there are people in the state of Mississippi who love not only the moms but also the babies," he said.


The Virtue Of Religion In Society Is Fundamental To A Healthy Culture ...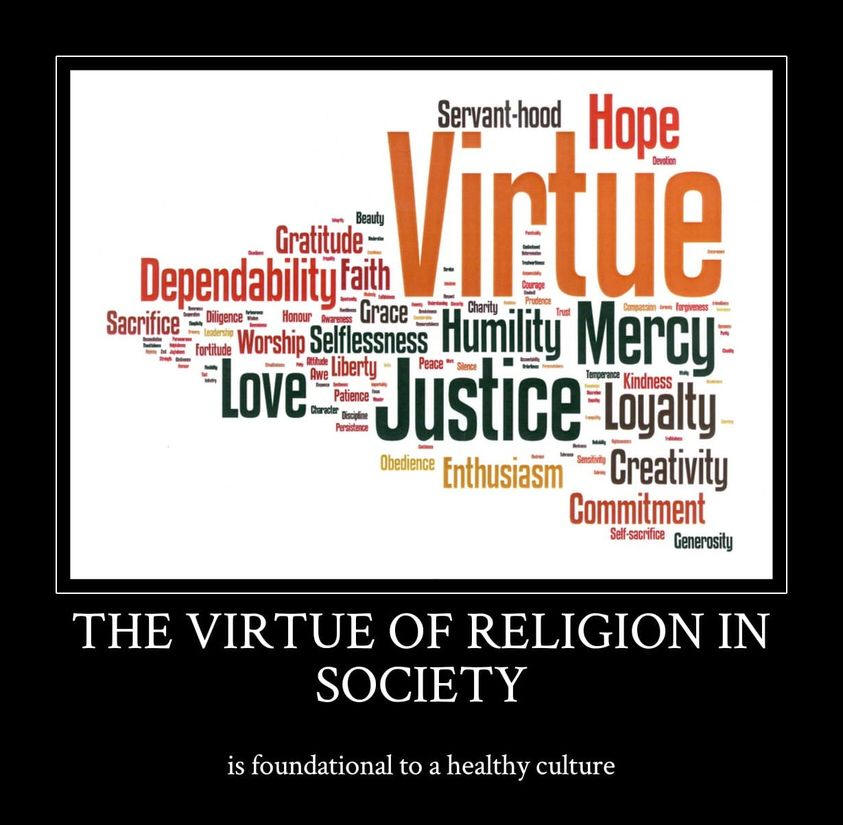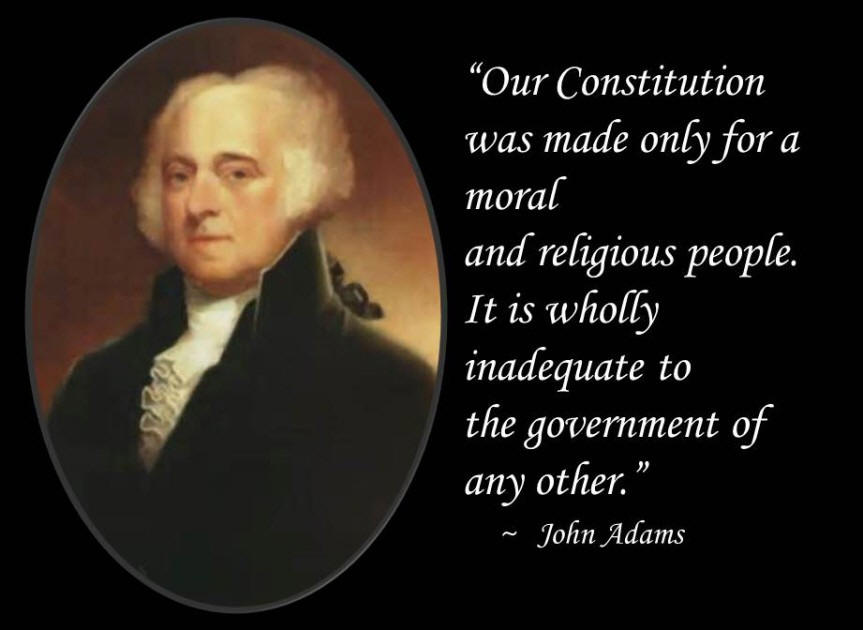 What is meant by the term "Culture of Life"?, Aleteia.org
Being pro-life is much more than just opposing legalized abortion, it's about promoting a "Culture of Life." A "culture" is the living expression of a particular society's set of values. So a "culture of life" would be the lived expression of a society that values human life, respects human intrinsic dignity, and protects the inalienable rights of all human persons from conception to natural death.

See shocking decline of 'queen city of the Northwest' (Seattle), World Net Daily, Mar 1, 2022
It's known as the "queen city of the Northwest" and the "emerald city," but Seattle's decline into lawlessness and squalor amid a homelessness crisis and the more recent efforts to defund police and soften the punishment for crime is evident even to visitors in the city's downtown shopping district. On 3rd Avenue, only three blocks from the Seattle's iconic Pike Place Market, videos from KOMO News reporter Jonathan Choe reveal the squalid conditions, with homeless people openly using drugs and trash covering the street, Townhall reported, in front of storefronts still covered by plywood some 18 months after the 2020 riots and the takeover of a city neighborhood.

Moral Relativism's Disastrous Consequences in King County, FPIW, Feb 7, 2022
According to a recent report, there has been an alarming rise in gun violence, car theft, shoplifting and more all across King County. Rather than working to combat this crime through refunding the police, King County officials are working to do the opposite by placating criminals and promoting vice, while the law-abiding citizens needlessly suffer because of their "leaders'" ineptitude. The King County Department of Defense (DPD) is attempting to remove jail bookings for suspects accused of failing to register as a sex offender, first and second-degree motor vehicle theft, residential burglary, and those with fugitive warrants. This would even apply to offenders with extensive histories of criminal acts.

A 'Culture of Crime,' Fox News, June 4, 2022
Fox and Friends Weekend co-host Pete Hegseth cited the pervasiveness of New York City squeegee men before the crackdown on crime from former Mayor Rudy Giuliani when arguing that it is a "culture of crime" the U.S. is facing, rather than a gun problem. On Saturday, Fox News invited on Los Angeles Deputy District Attorney Shea Sanna, who was highly critical of LA County District Attorney George Gascon recently sentencing a 16-year-old to five months in a youth camp for hitting a woman and her child with his car. Sanna compared the youth camp to a YMCA summer camp and suggested the teen should have been charged with attempted murder.

Blake Masters: A Culture of Lawlessness, GWP, Feb 7, 2022
Blake Masters joined Tucker Carlson on Monday night to discuss the historic crime wave and record numbers of homicides in America today. Masters told Tucker put blame where it is due — at the feet of Joe Biden. Blake Masters: "It's not just low-level crime. You got to look at who's in charge. You got to look at the people at the top. Look at Joe Biden. Biden violates the Constitution like every single day! And that's the highest law of our land. And so this culture of lawlessness is propped up by powerful Democrats and by bad people. Bad people like George Soros. Right? George Soros funds all of these leftwing DAs and you get these DAs in office and they don't want to arrest anybody. Because that would be racist. Tucker we've got criminals thriving at the bottom of our system because we got criminals running it at the top.

JPII's penetrating question to Chicago's Cardinal George: "What are you doing about the culture?", Aleteia, Jan 22, 2022
It's a question that should be on the mind of every serious Christian. "What are you doing about the culture?" This was the question that John Paul II asked Cardinal George when he visited Rome to report for the first time on his stewardship of the archdiocese of Chicago. John Paul pushed aside that massive report that Cardinal George had brought with him and instead posed that challenging question. "What are you doing about the culture?" That's a question that should be on the mind of every serious Christian. We know that in our own time and place that the culture—that complex web of the arts, economics, philosophy, media, the many forms of human interaction—is sick, is ungodly, is anti-human. What are we doing about it?

John Paul II: Dying with Dignity, by Rev. J. Daniel Mindling, O.F.M. Cap.
The teaching of Pope John Paul II about sickness and death came not only from his speeches, addresses, and encyclicals. He instructed just as convincingly with the witness of his own faith in the face of injury, suffering, hospitalization, illness and dying. He gave this catechesis for years. He taught us that to understand death with dignity, first accept the dignity of life. Human dignity is an undeserved gift, not an earned status. The dignity of life springs from its source. We come to be by the loving action of God the Creator. "What is man that you are mindful of him, and the son of man that you care for him? You have made him little less than a god, and crown him with glory and honor" (Psalm 8:5). The dignity of life is beyond price. We have been ransomed not with perishable things such as silver or gold, but with the precious blood of Christ (1 Peter 1:18- 19). The dignity of life is clear from our calling. God's plan for human beings is that they should "be conformed to the image of his Son" (Romans 8:29). "For God created man for incorruption, and made him in the image of his own eternity" (Wisdom 2:23).

Lawlessness in America: The 'Progressive' Culture of Death, Oliver North and David Goetsch, Townhall, Dec 07, 2021
A "Culture of Lawlessness" in D.A. Offices, Jason C. Johnson, City Journal, Sept 25, 2020