June 2021

City of Camas Facebook post below celebrating promiscuous sexuality, which in society contributes to the incidence of abortion and other social ills, such as family instability.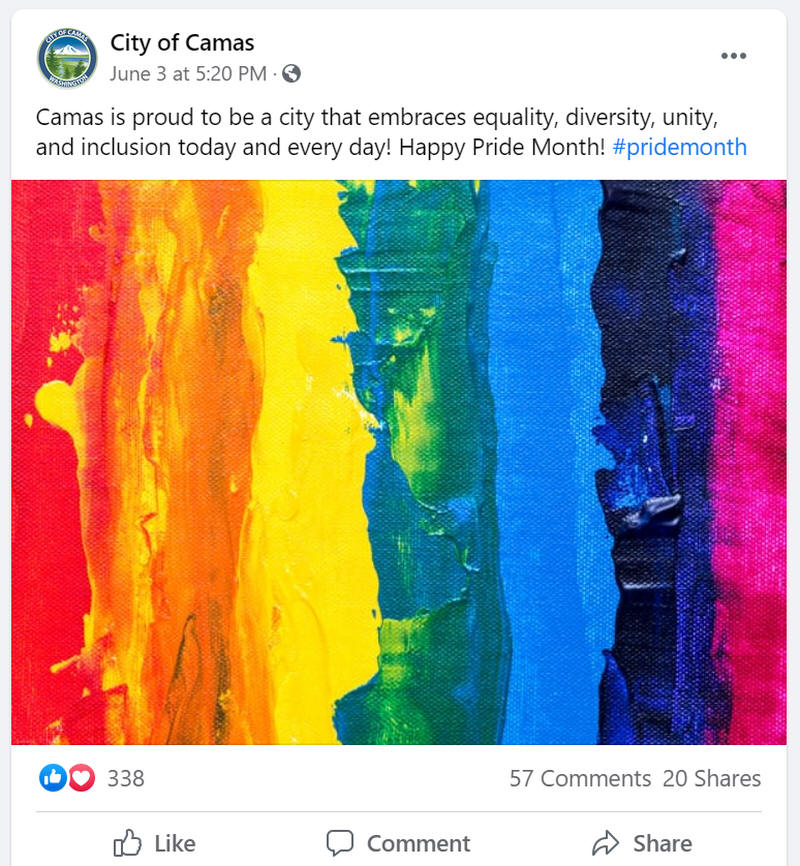 Camas group's efforts to get cannabis on the ballot unsuccessful for now
Clark County Today, September 1, 2020

Petition signatures returned this week; final count found insufficient by auditor's office CAMAS — The Camas-based PAC Camas for Cannabis Access submitted over 2,400 signatures for adding Initiative 1 to the November general election ballot, but was returned an insufficiency result from the Clark County Auditor's Office. In the last 10 days more signatures were collected, but were also found insufficient.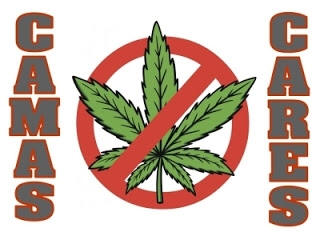 2019 Aquatic Center Proposition 2:



Camas voters sink aquatics center
Post Record

Camas Aquatic Center plans face community opposition
Clark Co Today

Camas City Council Eyes New Aquatic Center Site; To Seek Public Input, Vote
Lacamas Magazine


Camas City Council bans retail marijuana sales
Public hearing draws a large crowd
Post Record
October 26, 2015

The Camas City Council voted Monday to prohibit the retail sale of marijuana within city limits.

The 5-2 decision came following nearly two hours of public testimony reflecting both sides of the issue. City council members Don Chaney, Greg Anderson, Steve Hogan, Tim Hazen and Bonnie Carter voted for the ban, while Shannon Turk and Melissa Smith voted against.

Chaney indicated that he strongly opposes allowing retail marijuana sales in Camas. "Tonight, the question before us is whether or not we should allow retail sales of marijuana," he said. "It's not about the use or possession of marijuana, at least as far as I'm concerned. And, it's not about the personal qualities or business opportunities of the proponents. That's not an issue here for me. The issue is, what's it going to do to our community, and how does the fact that we do or do not [allow retail marijuana businesses] reflect the culture of our community? We get to steer that a little bit because of decisions before us."